Buy a Business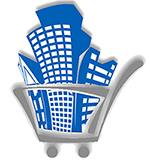 SellandBuyBiz.com connects more buyers with the RIGHT business opportunities.
According to recent industry reports, 70% of all searches by buyers looking for a new business are now done online.
Our vast network of brokers and online inventory of businesses for sale includes both small businesses (those valued at less than $1 million) and Middle Market businesses (those valued above $1 million).
You can easily search our Businesses For Sale using a number of criteria such as geography, industry and cash flow.
We highly recommend you setup a Alert to automatically receive email updates on new business listings that match your criteria – that way you'll be one of the first to know about new opportunities.
Good businesses, priced right, sell fast!
We also recommend personally connecting with your local business broker, see list of brokers in your area.
Once your broker understands the kind of business you want to buy, he or she can present opportunities to you even before they are advertised on the internet. Most business brokers in our network also maintain relationships with many popular franchise concepts; they can help you evaluate different franchise opportunities if that's an area of interest.
Knowledge is power when it comes to buying a business.
We also suggest the following activities to enhance your knowledge of the business buying

Search for Business
Buyer Registration
Featured Businesses
Recent Updates
Recent Additions
Search Business Directory
Search by Category
Businesses For Sale
Once you determine the type of business you are most interested in, go to the "advance search" and we can help you fine-tune your selection.
We have a wide variety of businesses for sale.